You've got the skills, but can you show THEM?
You know your material. It's not a question of competence but a question of confidence. You want to deliver your content in a way that will cause your audience to think, feel and be moved to act after hearing you speak.
Verbal communication remains the bedrock of our society. It is how all the most pressing issues of life are delivered, how we connect with our loved ones and how our stories are preserved from generation to generation in a living chain. The difference between success and failure is unfortunately often our ability to express ourselves clearly and not the content of our hearts. It is often the first person to popularize that gets all the credit. You may have all the answers, and yet if you cannot clearly show anyone you will never move mountains.
Whether you're going to a job interview, speaking to an audience of 50, or leading your team to greatness – your confidence, voice and authority ultimately will make or break your career.
I've helped hundreds shift their speaking so they could:
Overcome their fear of public speaking
Deliver an outstanding speech
Land their dream job
Lead more powerful meetings and
Become an industry expert
Nothing gives me more joy than seeing my clients transform.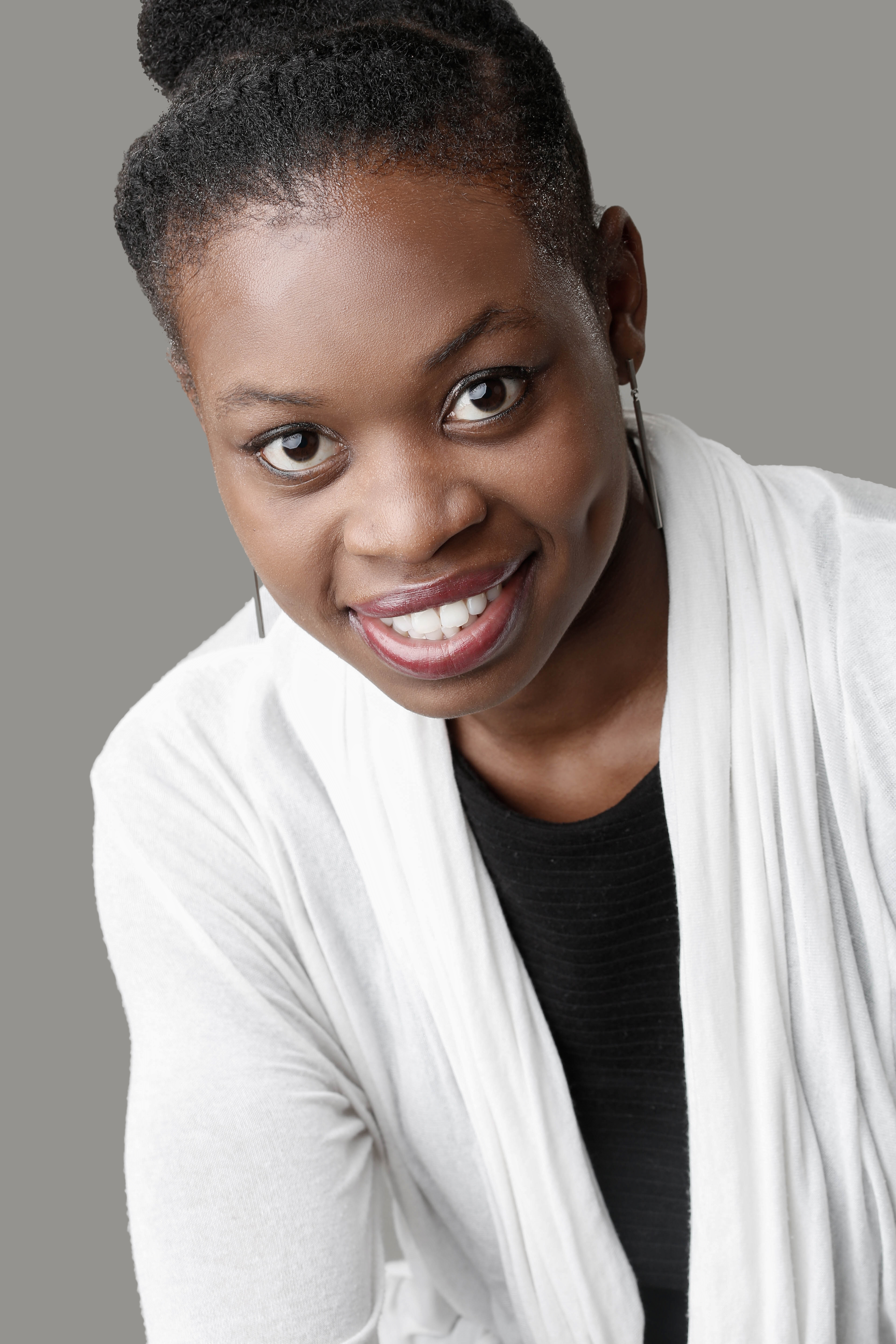 Travia Fitzpatrick
A coach and trainer dedicated to shifting your communication so you can deliver an outstanding speech to your next audience,  land the job that you've been dreaming of and become a leader in your field.
THE MISSION:  It's not just about performing well under pressure at job interviews, impromptu meetings and speaking to large audiences; it's about feeling alive inside and motivated to jump out of bed everyday because you can assert yourself and embrace your passions.
Change Your Voice. Change Your Career. Change Your Life. 
My Background
Certified Professional Life Coach for 8+ years
Public Speaking Coach & Trainer for 7+ years
Professional Recruiter matching top talent to companies
Sales Professional communicating with thousands of clients worldwide
Top-Ranked Organizational Trainer & Speaker
Career Center Coach – reviewing hundreds of resumes, leading mock interview sessions, preparing job fairs and countless workshops
You want to improve your voice for everyday situations or have an upcoming speech, pitch or meeting.
"Wait, what…me speak?!"
You may have chosen your career to avoid public speaking in the first place!
Whether you are finding yourself in the spotlight more and more or want to change people's perceptions of you, effective communication is the best tool you can acquire. Anyone can get up and talk, but excellent public speaking is not an easy task. Most communication is miscommunication.
Confidence, Voice & Authority

Delivery & Presence

Connection & Structure

Storytelling

Style and Poise
You have an upcoming interview or you want to polish your skills to get back in the working world.
"My greatest weakness, is I work too hard."
You can tell people about your strengths and be authentic!
You may find yourself being passed up for promotions, not getting callbacks or are looking to land your dream job. We spend the majority of our waking hours at work. You deserve to be at a job that meets your needs where you can flourish and be appreciated for your unique talents.
Mock Interview Practice

Story Crafting Support

Word Choice & B

ody Language
Career Assessment & Analysis
Timeless Job Prep Strategies
Travia is a gem!!! The woman definitely knows her craft. I've taken public speaking workshops in the past and I must say her Delivery & Presence Workshop introduced a number of new ideas and approaches I've never heard/thought of before. Plus, with it being a fun environment, it was so much easier to relax and get down to business. With a goal of becoming an amazing public speaker, the comfortable setting and positive coaching helped me leave with not only more confidence, but also tools I can use.
Travia has a comprehensive knowledge of many useful techniques and a thorough understanding of the psychological dynamics at play between speakers and their audience. She is very adaptable and able to tailor her work very specifically to her clients. She is also very dedicated and shows a great ability with coaching, supporting and reinforcing. I strongly recommend a consultation at the very least. She is an inspiration and a great leader.
After speaking upfront for many years, I thought I might not need further development as a speaker. Was I wrong! As Travia & I dug deep, we discovered that I had insecurities that were hindering my true self from coming out. Accepting who I am at the end of the day was key to me moving forward in my public speaking. Travia guided me through uncovering my blocks and helping me pinpoint my ultimate desires for where I wanted to go as a speaker.
I took the "Delivery and Presence" workshop at Travia's public speaking institute, and it was extremely helpful during my recent career transition. During the workshop, we learned how to use tone of voice, body language, and storytelling strategies to engage an audience. I gained practical skills in public speaking, as well as the intangible benefit of reclaiming my confidence while interviewing for jobs. Though I had an impressive resume and educational background, I became a much more competitive candidate once I learned how to effectively tell my story.
Travia is a dynamic public speaker, but moreso, she has the incredible gift of teaching others how to increase their confidence and competence around public speaking. I truly enjoyed the Speaking Shift workshops that I attended because I developed key skills that I use everyday in my corporate environment. Travia has a true talent of making people feel relaxed and comfortable. She clearly has a passion for improving the skills of her clients and she uses customized tools and exercises that make learning both fun and engaging. I definitely look forward to attending another workshop soon!
Travia coached me in preparation for a speaking engagement at a major conference last fall and helped me focus my storytelling capabilities to ensure I had a powerful message. She was patient and inquisitive, carefully listening to me while also giving great advice on how to pull the most interesting information forward into the narrative. She is a wonderful coach, and I highly recommend her to become your trusted advisor on future speaking engagements!
Travia is more than a speaking coach. She is a leader who is passionate about transforming the public presence and voice of others. She has helped me with both the technical aspects of public speaking as well as the mindset shift needed to remove the internal doubts and barriers that stand in the way. I highly recommend her.
Travia is a great trainer and coach. I have attended two of her workshops recently and they helped me to prepare myself better for speaking and marketing opportunities. She is a good listener and judge of ways to improve techniques, but also is obviously very knowledgeable about strategy and theory.
Travia is a phenomenal speaking coach. I attended one of her workshops and it was highly informative – who knew public speaking is both a science and an art! Travia's one-on-one coaching has helped me prepare for important client presentations as well as for classroom instruction. I went into all situations both confident and with a plan thanks to our sessions together.
Prior to working with Travia, I'd been interviewed for several positions where I didn't receive the job offer.  In most of those instances, I knew that I didn't show up well enough in the interview to convince my potential employer that I was the best candidate for the role.  In addition, I acknowledged that my career progression had been stagnant over the past 5 years. It was time to make a change to better the outcomes of my interviews and improve how I was showing up to business leaders at interviews and on the job. 
Travia has such a genuine and warm personality that made me feel at ease talking with her about my challenges and being receptive to her strategies and techniques to change my situation. After my second mock interview session with Travia that I noticed significant improvement in how I was responding to questions that I struggled with during interviews.   By guiding me to tease out my relevant work experiences, Travia helped me to enhance my interview skills and demonstrate the confidence needed to show up well in front of leaders during interviews and at work. I highly recommend Travia as an interview coach/advisor.
Travia was leading one of the public speaking classes when I was struggling with my fear of speaking in front of people. I had a big presentation coming up and I wanted to overcome my fear and be confident. After the class, I asked her to be my private speaking coach. She was there for me every time and worked with me to develop my personal story and presentation. My presentation was a huge success and I received many compliments about sounding natural and confident. I was happy to work with Travia because of her coaching skills, personality and positive energies 🙂
Travia is a fantastic workshop leader who provides you with a strong foundation for understanding how to become a powerful, engaging speaker. Her dedication to your success shines through working one-on-one as well! She has a talent for being an insightful and keen observer, who can uncover what internal barriers are preventing you from being successful and reaching your potential. I attended Travia's workshops to strengthen my public speaking, but knew I needed more tailored coaching when an interview opportunity arose. I'm excited to say that after working closely with Travia, I interviewed and was offered the position! I attribute my success to Travia's support, insight, and invaluable feedback. Whether you want to become an overall stronger communicator or take your career to the next level, I highly recommend connecting with Travia!
What I enjoyed most about coaching with Travia was her ability to make public speaking easy to master. I went to Travia because I had a big speaking engagement that was only six weeks away and I was extremely anxious. But just after the first session I felt calmer and less overwhelmed because Travia had mapped out a step by step process of how we were going prepare and ultimately nail my presentation. At every session we tweaked and re-tweaked my speech, practiced it multiple times and spent time building my confidence as a speaker. Along the way, I actually had fun and started looking forward to our sessions!
Having had the privilege of seen her speak many times, Travia is a master public speaker and presenter. But she's also an incredibly gifted and intuitive teacher. Her individualized and "above and beyond" approach made me feel like she was as vested in my success. Travia was compassionate, patient, and a delight to work with, and I recommend her unequivocally to anyone preparing for an important speech, or seeking connection and effective expression in their everyday communication."